5 Things to think about when updating your kitchen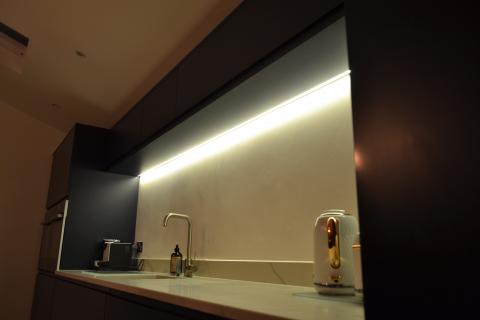 HAVE YOU THOUGHT ABOUT YOUR ELECTRICAL REQUIREMENTS?
Things to think about when updating your kitchen.
1. Do you have enough sockets for your new kitchen?
2. Are your sockets where you require them if your kitchen layout is changing?
3. Are you having integrated appliances installed are your sockets in the correct place for
them?
4. Do you need any new circuits for your new oven or hob? Is what's currently in place suitable
for the load of your new appliance? Some induction hobs may require move power than
your current hob and may need a larger supply installing.
5. Have you thought about the lighting in your kitchen? Is your ceiling light bright enough? Do
you want any feature lighting (under cabinet or plinth lighting)?
At MJM Electrical we specialise in kitchen electrics having worked for kitchen installation firms who work with Homebase, Wickes, Wren and MFI. Also having been a B&Q approved electrical installer for several years, we pride ourselves on understanding how your kitchen will be fitted and what is in involved with the installation process.
We understand that a kitchen not only needs to be functional, but a kitchen also needs to be aesthetically pleasing as well. Here at MJM Electrical we make sure that your kitchen wiring is not only functional but is designed to look good when the kitchen is completed, to ensure this we offer a wide range of accessories from modern curved edge white sockets to the latest chrome or smart technology which can be accessed via smart phone. We also offer a large range of cabinet lighting from individual lights to modern LED strip lighting available in a range of colours as well as colour changing..